We support your licensing agreements and help safeguard brands from dilution.
We have established efficient systems and productive relationships with U.S. Customs and Border Protection (CBP) and customs agencies worldwide that have led to the worldwide seizure of counterfeited goods – worth millions of dollars – in recent years.
Customs Enforcement Programs
Protecting technology-related trademarks is a major practice focus, and our trademark enforcement services are applicable to a range of industries and products including:
Apparel and Textiles
Beauty and Fashion
Computer Hardware
Pharmaceuticals
Sporting Equipment
Technology
Toys
We closely align enforcement programs with the budgetary and business needs of each client. Beyond preventing counterfeited goods from entering the market, our tailored approach to customs enforcement programs supports clients' licensing agreements and safeguards brands from dilution.
Evaluating the legitimacy of trademarks does not require a legal opinion and some clients view our cost-effective services as more economical than those provided by legal advisors or by maintaining in-house departments. However, our well-established and ready-to-act team easily collaborates with clients' legal advisors when a widely coordinated customs enforcement strategy is required.
Protecting Clients with Education and Enforcement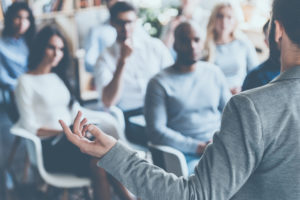 The U.S. government enforces trademarks, without charge to individuals and businesses, as part of its control of imported and exported goods. Given the high volume of goods trafficking across the borders regulated by U.S. customs officials, though, this is an arduous task.
When customs officials are made aware that our clients actively pursue misappropriation of their trademarks, seizure activity noticeably increases. To support government efforts and make the protection of our clients' goods a higher priority for inspecting agencies, our partners and staff educate customs officials on the proper use of our clients' registered trademarks and locations for counterfeit manufacturing.
As part of that educational effort, we communicate with ports monthly, share information on known counterfeiting operations, and develop training programs for customs officials and front-line inspectors. We have conducted training workshops and programs in the U.S., as well as throughout the United Kingdom, European Union, Asia, and Australia. We have also participated and spoken about customs enforcement issues during joint training exercises with the U.S. government's ICE and CBP divisions, and other governments within Asia.