Nicholas started his career, nearly 15 years ago, with Damasco & Associates (which became part of Miller Kaplan in 2016).
In addition to offering general tax advisory and consulting services, Nicholas advises his clients regarding the tax implications of settlements and judgments arising out of class action litigation, administrative enforcement actions, bankruptcies, and receiverships. Nicholas is a trusted expert in all tax aspects of Qualified Settlement Funds, including the tax characterization of distributions, taxation of attorney's fee awards, and information reporting and withholding compliance.
Nicholas' practice also includes extensive tax controversy services and he seeks letter rulings on behalf of his clients, which include administration firms, law firms, litigants, and administrative agencies, including the U.S. Securities and Exchange Commission's Sarbanes-Oxley Fair Funds.
Nicholas is licensed to practice law in California, as well as before the United States Tax Court and Internal Revenue Service.
---
Have questions for Nicholas?
PRACTICE AREAS & SPECIALIZATIONS
ASSOCIATIONS & ACTIVITIES
California State Bar (238088), Member of the Section of Taxation
United States Tax Court
American Bar Association (ABA), Member of the Section of Taxation
National Association of Federal Equity Receivers (NAFER)
The Santa Barbara County Bar Association
"Rising Star" in the accounting industry, San Fernando Valley Business Journal, 2017
University of California, Los Angeles
Bachelor of Arts, History and Psychology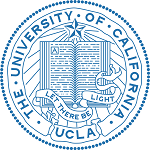 University of San Francisco
School of Law, J.D.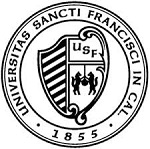 Golden Gate University, San Francisco
School of Law, LL.M. Taxation