Mr. Kane is known as a recovering "tax guy" who has effectively transitioned the same tenacity to his business management clients. Having toured the globe several times with international superstars he is well-versed in international complexities, and planning opportunities. In a shrinking world and in an industry that is experiencing massive readjustments to its business model, Mr. Kane works tirelessly to find optimal solutions for his client's needs and objectives. 
Mr. Kane's experiences with high profile artists, whether they be musical artists, actors or actresses, writers, producers, etc. make him uniquely suited to handle just about any issue an artist may encounter, whether it be purchasing a house, reviewing touring and/or merchandising contracts, debt restructuring, estate planning or owing to Judge Leonard Hand's most notable decision ensuring that "the taxpayer is not bound to pay any additional tax than is legally owed" Mr. Kane is well suited to handle any clients' needs.  
Beginning his career working the "other side" of the street, Mr. Kane started as an agent for the Internal Revenue Service. After a few years learning the internal workings, he remained in the tax field, but moved into public accounting, initially at Ernst & Young before moving on to Coopers & Lybrand. After a decade of gaining experience in the tax field Mr. Kane repurposed his efforts and chose to take his experience and talent into the business management realm.  
More than 35 years later his exposure to high-level, complex international tax planning & compliance issues has suited him well as a preeminent advisor to musical artists that tour the globe by reducing worldwide tax liabilities. His familiarity with various international tax treaties makes him a natural fit to plan global tours as he constantly seeks to reduce worldwide taxes for his touring clients.  
Mr. Kane has additionally been involved in several high-profile music catalogue sales, most notably he contributed his significant tax expertise to the very lucrative sale of one of the greatest music publishing catalogues of all time; Michael Jackson's Estate & Sony/ATV.  
---
Have questions for Mr. Kane?
PRACTICE AREAS & SPECIALIZATIONS
HARVARD UNIVERSITY
Graduate Certificate, Economics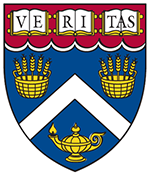 PACE UNIVERSITY
MBA studies in Taxation

ST. JOHN'S UNIVERSITY
Bachelor of Science, Accounting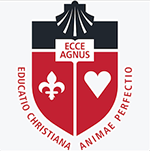 ST. JOHN'S UNIVERSITY
Associate Degree, Business