Applying his experience and knowledge beyond helping clients just satisfy their annual benefit plan audit requirements – Mac provides a range of audit and advisory services for multiemployer benefit plans, labor unions, and defined contribution plans (multi- and single-employer).
Outside of work, Mac is actively involved with his local church and enjoys spending time with his family, and he previously served as Treasurer on the Board of a nonprofit.
---
Have questions for Mac?
PRACTICE AREAS & SPECIALIZATIONS
UNIVERSITY OF CALIFORNIA, IRVINE
Bachelor of Science, Business Economics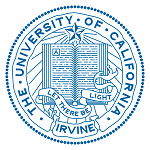 UCLA Extension
Certificate, Accounting