Justine has almost 20 years of experience serving businesses, estates, trusts, and high-net-worth individuals in the entertainment and technology industries. She is responsible for managing the business and financial affairs of her clients, including actors, musicians, producers, managers, and executives. Justine works closely with her clients and her clients' advisers to ensure their business and personal decisions are designed to preserve their wealth and attain their professional and financial goals.
She also has extensive experience in tour and production accounting, royalty and contract compliance, probate court accounting, and internal control evaluation, design and implementation.
---
Have questions for Justine?
PRACTICE AREAS & SPECIALIZATIONS
ASSOCIATIONS & ACTIVITIES
American Institute of Certified Public Accountants (AICPA)
California Society of Certified Public Accountants (CalCPA)
Variety – Named to "Business Managers Elite" list in 2017, 2021, and 2022
University of California, Santa Cruz
Bachelor of Arts, Psychology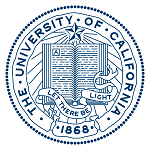 University of Southern California
Master of Accounting