Economy of Entertainment: A Webinar Series
Smith Gambrell & Russell, LLP; Miller Kaplan; Hong Kong Association of Atlanta; and Hong Kong Business Association of Nevada will co-host a four-part series on the Economy of Entertainment. Hear special guests and industry experts speak on a panel moderated by SGR attorneys.
Sponsored By:
#1: Trends & ROIs
April 21, 2021, 11:00AM to 12:30PM EST
This session will focus on trends in the film and gaming industries.
Moderator:
Michael is a Intellectual Property (IP) and Entertainment lawyer, a U.S. Patent Attorney, and a U.K. Solicitor (England and Wales). Michael counsels clients on all aspects of IP including procuring protections, managing transfers, agreements, and litigation.
Panelists:
Marcus Howard is the CEO of MetArena, which helps brands of all sizes use family-friendly esports to virtually engage their entire communities. He's also the President of the Tampa Association of Gaming, a non-profit dedicated to growing the gaming/esports industry and STEAM youth programs in the Tampa Bay region.
Vincent Leoni is a partner with Miller Kaplan in Los Angeles and is the partner in charge of the firm's Licensing & Royalties / Contract Compliance practice. He has more than 30 years of experience providing entertainment consulting, royalty/contract compliance, and profit participation examinations. Vincent performs these services on behalf of licensors, owners of intellectual property, film studios, production companies, recording artists, music publishers, profit participants, and software developers.
Jonas Barnes is a 20 year veteran of the feature film and television industry who got his start working for Neal Moritz at Original Film developing franchises. He is known for studio level feature film development, packaging, and sales on films like SWAT, Fast and Furious, and Babysitter Wanted. Barnes recently launched Dragon Shark, a film and TV development and financing company, focused on family content. The company is based in Fayetteville, GA at Trilith Studios.
Peter is an independent documentary and feature film producer. Peter's productions have been screened at several film festivals including the Taiwan International Documentary Film Festival, the Vancouver International Film Festival, the Hong Kong Independent Film Festival 2016, to name a few. Peter's productions have garnered critical acclaim including "Best Documentary award" Taipei Golden Horse Award 2020 and qualified for 91st Academy Awards Best Documentary nominations.
---
#2: Anatomy of a Contract
June 2, 2021, 3:00PM to 4:30PM EST
We will discuss the type of contracts in the industry and typical terminology, such as importance of an LOI/Term Sheet, dispute resolution, defining ownership of IP, and more!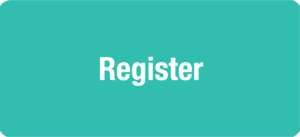 Registration not yet open.
---
#3: Follow the Money!$!
Date TBD
Discussions on finance agreements, implementation, disputes, and remedies.
Registration not yet open.
---
#4: Accounting: War Stories & Remedies
Date TBD
Discussion of audit processes and procedures, war stories, and remedies.
Registration not yet open.
---
For questions about these events:
Krunali Shroff
Business Development Coordinator; Smith Gambrell & Russell
---
In partnership with: