Defying Deception: A Cybersecurity Awareness Month Series
In honor of Cybersecurity Awareness Month this October, we dove into some of the most pressing issues that continue to impact the cybersecurity landscape as we know it. Check out our insights with actionable strategies and learnings to efficiently protect your most valuable, confidential data.

Stopping cyber sabotage
October 4, 2023
"Cybersecurity programs should have parameters around the kinds of networks and users that are allowed within their networks in order to effectively combat modern breaches, scams, and cyber attacks. Practicing healthy skepticism better facilitates the detection of potential insider threats (as well as external factors), in near real-time, which could save organizations millions of dollars in incident response."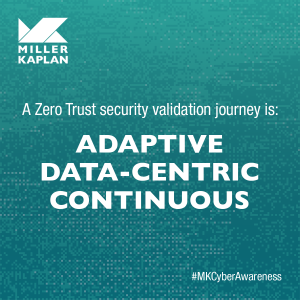 October 11, 2023
"As digital threats loom around every corner, the traditional, or most simplistic, approach to protecting digital assets has become insufficient. Many organizations are grappling with the ever-rising threat level and the overall protection of their internal networks. In recent years, information security professionals have identified Zero Trust as the go-to strategy to overcome cyber threats…"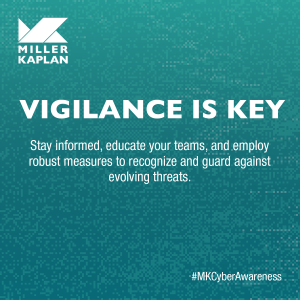 October 18, 2023
"Modern cybercriminals have become increasingly sophisticated at manipulation, leaving organizations vulnerable to financial losses, data breaches, and reputational damage. In recent years, these orchestrated scams shifted to target stored data, compromise business emails, and deploy fake apps that will steal organizational and intellectual property. Professionals must remain vigilant and informed about the latest tactics employed by cybercriminals…"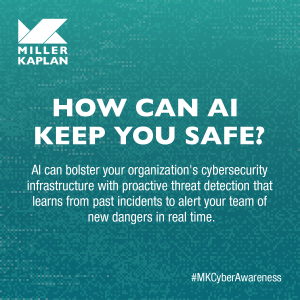 How can AI keep you safe?
October 25, 2023 
"Organizations that seamlessly blend AI and cybersecurity into their ecosystem improve their overall threat detection strategies tenfold. Together, these technologies can proactively monitor for anomalies with pattern recognition technology, address data privacy concerns through biometrics and behavioral analysis, and flag inaccuracies in data flows in near real-time. Integrated correctly, the synergy between cybersecurity and AI will continue to be a gamechanger for organizations, resulting in increased client retention and business revenue." 
Ready to better secure your organization's data?