Jenny Bolsky has more than 30 years of experience working in government and public accounting, and has specialized in financial statement audits for tax-exempt organizations since joining the firm in 1990. In 2011 she earned the Certified Fraud Examiner designation.
Throughout her career Jenny has served the accounting profession through her involvement in its membership organizations and oversight agency. She currently serves on the California Board of Accountancy's Qualifications Committee. In addition, she supports the community in her volunteer board position and pro bono work.
---
Have questions for Jenny?
PRACTICE AREAS & SPECIALIZATIONS
ASSOCIATIONS & ACTIVITIES
American Institute of Certified Public Accountants (AICPA)
Association of Certified Fraud Examiners (ACFE)
California Society of Certified Public Accountants (CalCPA) – State Council, Finance Committee, Government Relations Committee, Membership Committee
CalCPA Los Angeles Chapter – President 2009-2010, Employee Benefit Plans Committee
American Woman's Society of Certified Public Accountants (AWSCPA) – President 2003-2004
Southern California Association of Benefit Plan Administrators
Perinatal Advisory Council: Leadership, Advocacy and Consultation (PAC/LAC) – Board of Directors
California Board of Accountancy Qualifications Committee – Chair 2016
University of California, Davis
Bachelor of Arts, Economics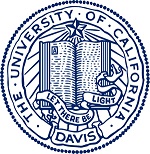 Woodbury University
MBA