George has been working in broadcasting for more than 50 years and has been at Miller Kaplan since 1983. He leverages his extensive experience to further develop and expand Miller Kaplan's highly touted media practice.
As a result of his finely-honed industry insight, George was appointed to the Board of Directors of the California Broadcasters Association and is an active member of the National Association of Broadcasters and the Southern California Broadcasters Association.
---
Have questions for George?
PRACTICE AREAS & SPECIALIZATIONS
ASSOCIATIONS & ACTIVITIES
National Association of Broadcasters
California Broadcasters Association
Southern California Broadcasters Association
American Institute of Certified Public Accountants (AICPA)
California Society of Certified Public Accountants (CalCPA)
University of Iowa
Bachelor of Business Administration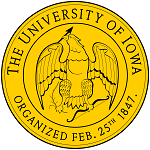 Michigan State University
Broad College of Business, MBA