Andrew (Andy) Koski specializes in royalty and participation inspections for licensing and contract compliance for film, television, music, consumer products, and multimedia.
His professional background includes considerable in-house and consulting experience with entertainment studios and networks — including as an Audit Director where he reviewed worldwide production costs and assisted in the implementation of both SAP and SOX.
Prior to the accounting and entertainment industries, Andy held an unlimited oceans Master license and served in various shoreside positions including Port Captain and Harbor Pilot.
PRACTICE AREAS & SPECIALIZATIONS
ASSOCIATIONS & ACTIVITIES
American Institute of Certified Public Accountants (AICPA)
California Society of Certified Public Accountants (CalCPA)
Basics of Licensing: How to Extend Brand and Entertainment Properties for Profit – Contributing author
Basics of Licensing: Licensee Edition How to Use Entertainment, Brand and Sports Licenses to Generate Profit – Contributing author
State Bar of California Minimum Continuing Legal Education, 2011 – Present: MCLE Multiple Activity Provider
Licensing Expo 2017 Las Vegas: "Minimizing Risk in the Global Marketplace."
Beverly Hills Bar Association 2016 – "Beyond T-Shirts, Action Figures & Happy Meals: Entertainment Licensing 40 Years After Star Wars"
Licensing Industry Merchandiser's Association (LIMA) 2015 – Present: Instructor for Certified Licensing Executives Program
International Trademark Association (INTA) 2014: "Accounting Considerations in Licensing"
Pennsylvania Bar Institute 2013: "Anatomy of a License, Best Practices Panel"
Animation and VFX Summit 2013: "The Business of Show Business"
United States Merchant Marine Academy
Bachelor of Science, Nautical Science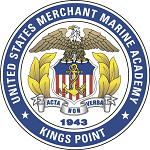 Tulane University
A.B. Freeman School of Business, MBA, Cost Accounting and Operations